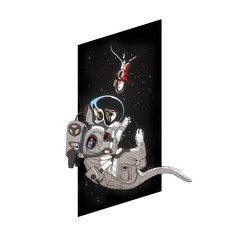 Michael Bierek
Illustrator / Concept artist for hire
San Francisco, United States of America
About
Michael Bierek is an artist currently residing in California. From an early age, he's drawn inspiration from his life, science fiction, fantasy, mythology and arts of all kinds.
Getting his first break as a professional artist at Massive Black Inc in 2008, he's since worked with several companies on a wide variety of projects including Middle Earth: Shadow of War based on the The Lord of the Rings universe, with Ubisoft on the Far Cry franchise, for Wizards of the Coast's Magic: The Gathering, and Bethesda's Elder Scrolls game series.
He's currently freelancing and is often found spending his free time drawing, studying, and writing fiction for the development of compelling entertainment.